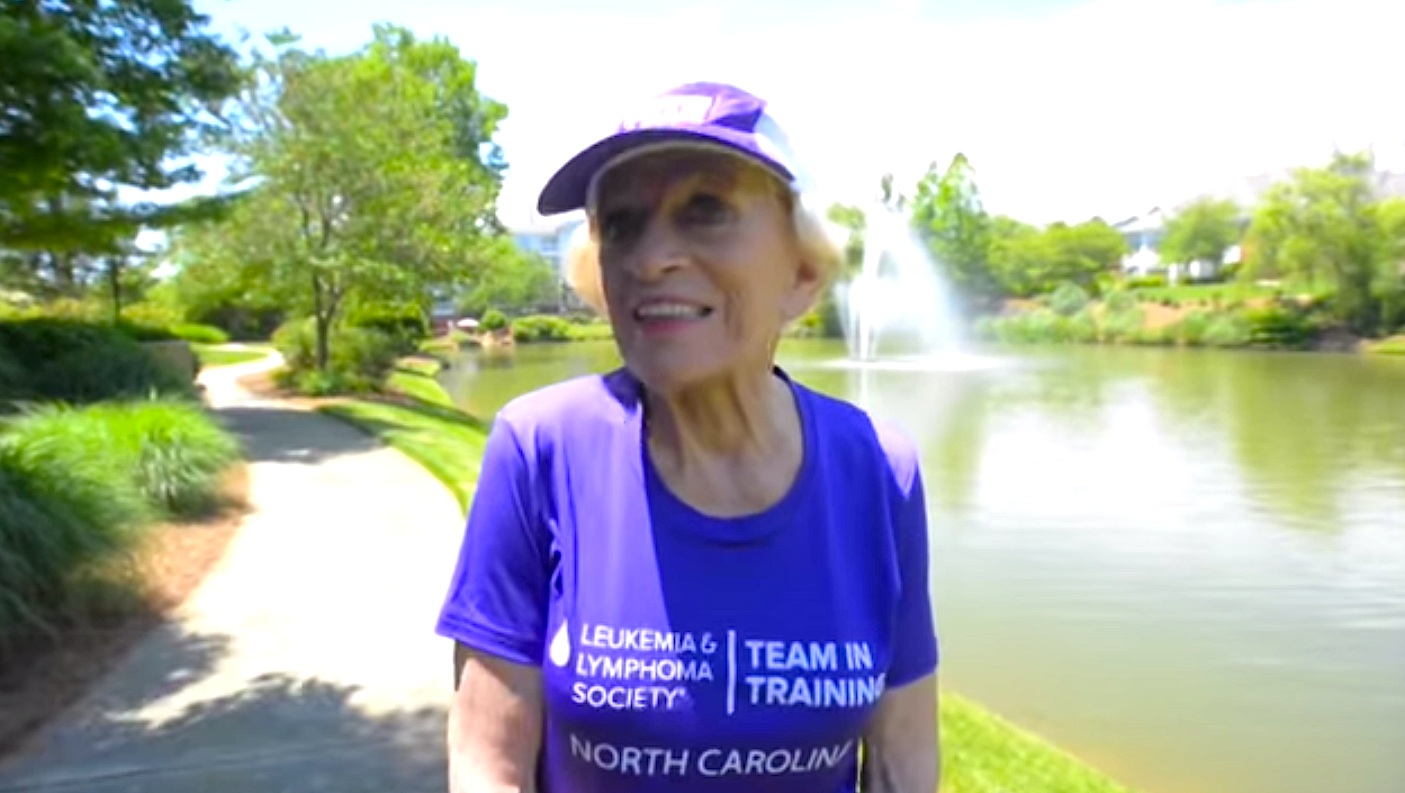 At 91, and with cancer in her legs, Harriette Thompson finished this years San Diego Rock 'n' Roll Marathon in 7 hours, 7 minutes and 42 seconds.  She set a world record for the fastest marathon ever by a woman 90 years or older.
The previous mark was 9 hours, 53 minutes by Gladys Burrill at the 2010 Honolulu Marathon. Burrill was 92 at the time.
Who she is?
She did her first marathon at 76 – for cancer. Since then she has run a marathon every year except one.
Several of her family members died from cancer, and her run on sunday was a month after her last radiation treatment.
Thompson has lived a fabolous life; she has had a lifelong penchant for grandiose accomplishments, as a classically trained pianist who performed as a soloist with several symphony orchestras around the globe; played three times at Carnegie Hall; and twice took her children on a French ocean liner across the Atlantic to spend a year as a single mom in Vienna so they could learn a different language and culture, while her husband Sydnor remained in the States practicing law.
To this day, her fingers run over the 9-foot, 6-inch Bösendorfer piano that once sat on the stage of the Vienna Concert House and now sits by the window of her living room.
She says she has no arthritis in her hands, no arthritis in her knees, no major everyday aches or pains at all. In fact, one of the only times Thompson truly feels like a 91-year-old woman is after running a marathon.
– If I'm still here next year, I think I'll probably be able to train better and be in better shape, Thompson told the Observer.
Have you tried running a marathon? Most runners feel a grate bit older in the hours and days after such a race.
Read more about her run here.