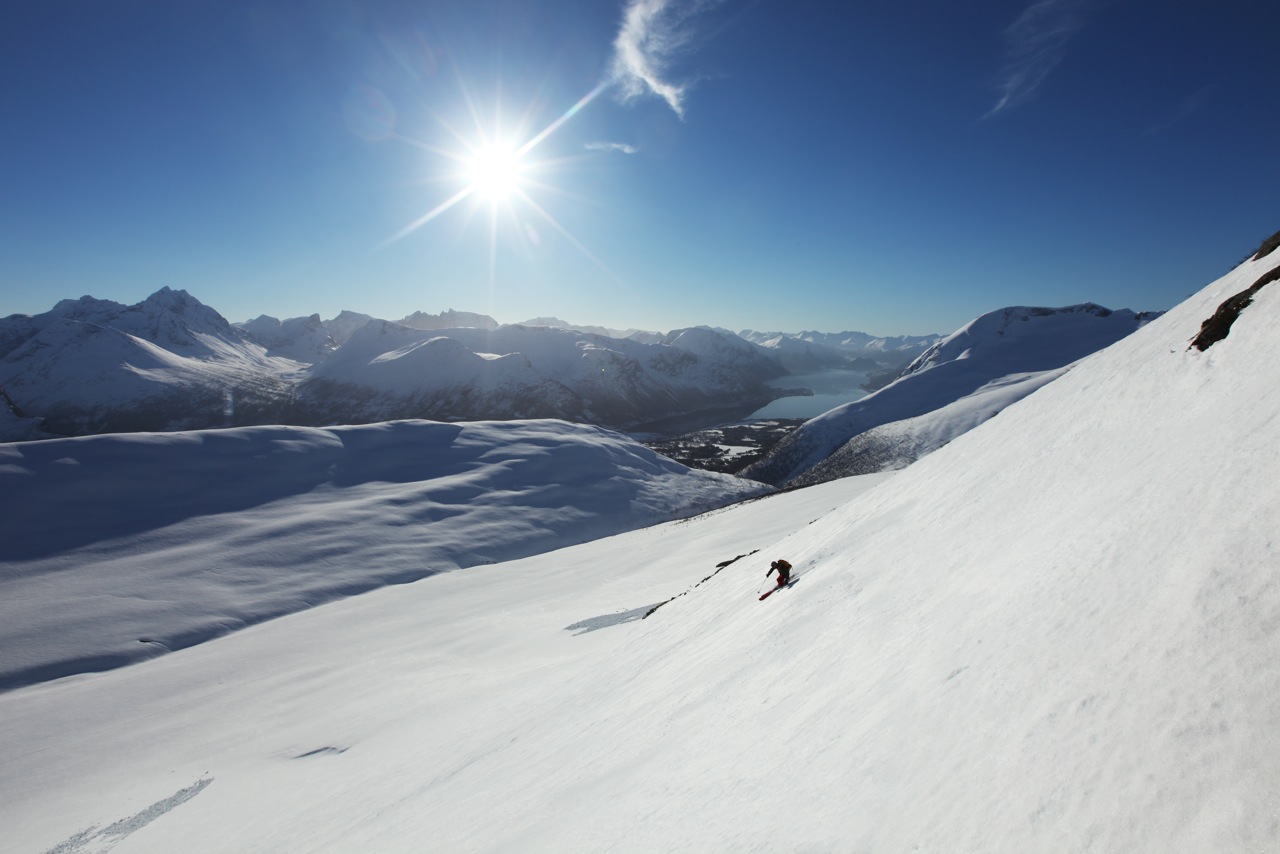 Planning to touch the Norwegian mountains? You should. They are as beautiful as you may have heard. Up from the fjords they reach towards the sky, violent when the weather is bad, religiously fantastic when the weather is good.
Most of Norway has good skitouring, but some destinations are worth mentioning over the others. Here they are three of them:
Jotunheimen and the areas around Sogndal
Voted the best city in Norway for people who love outdoor activities, Sogndal lies at the foot of Jotunheimen. You may have seen the movie Thor – this is where he lives. Skitouring in Jotunheimen you kan do until june, which makes it a loved destination in the spring. But also mid winter, the areas around Sogndal is fantastic. When the powder is pouring, go to Hodlekve skisenter and snagg the first rides. Later you put your skins on and go for one of the fantastic mountans up the valley. You are shure to find unspoild powder.
New tracks: The fantastic Jotunheimen. From Utemagasinet.no
Romsdalen
In the middle of Norway lies the steepest wall in Europe; the Troll Wall. You may wonder; we have the ice giants in the Jotunheim … and what do we have in Romsdalen? Trolls. No wonder, when you watch the wall from the valley, it is monstrous, and some people get scared. The best thing is the mountains surrounding the wall, they are great for skitouring. And there is plenty of them! You will not regret going to Romsdalen. It was chosen as one of the three most beautiful tourist destinations in the world by National Geographics channel. Say no more.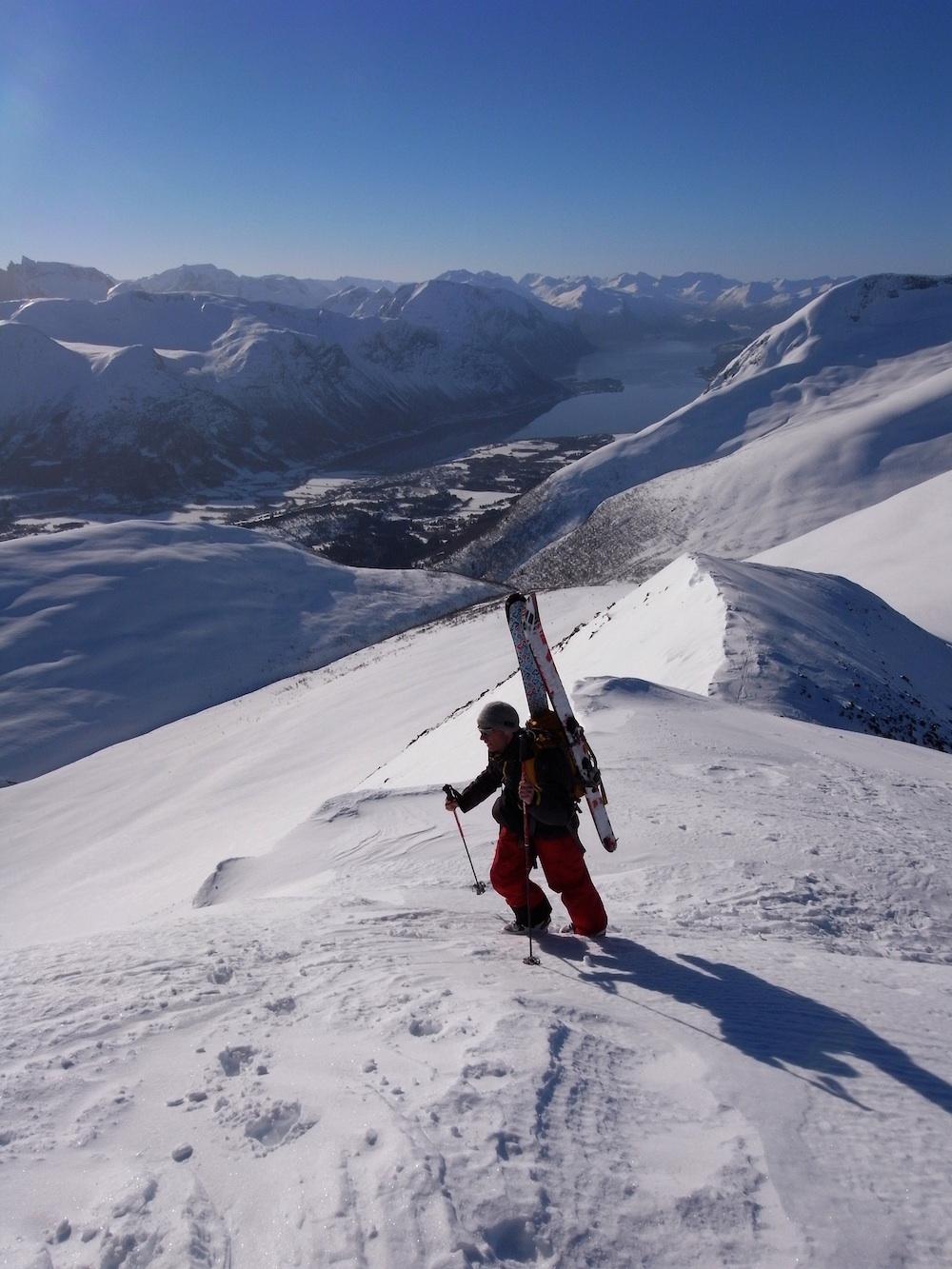 Up, up: Isfjorden and the fjord of Romsdalen. From Topptur. 
Lofoten
In the north of Norway lies the Lofoten islands. Talking about to be chosen … the same fantastic channel chose Lofoten as one of the three most beautiful island groups in the world. You will not be disappointed here either. This may sound as a payed commercial, but it is not. I have been to Canada, the States, New Zealand … so many fantastic places, but old Norway always takes my breath away.
In Lofoten you start at sea level and walk to the top of the world, with the most fantastic view.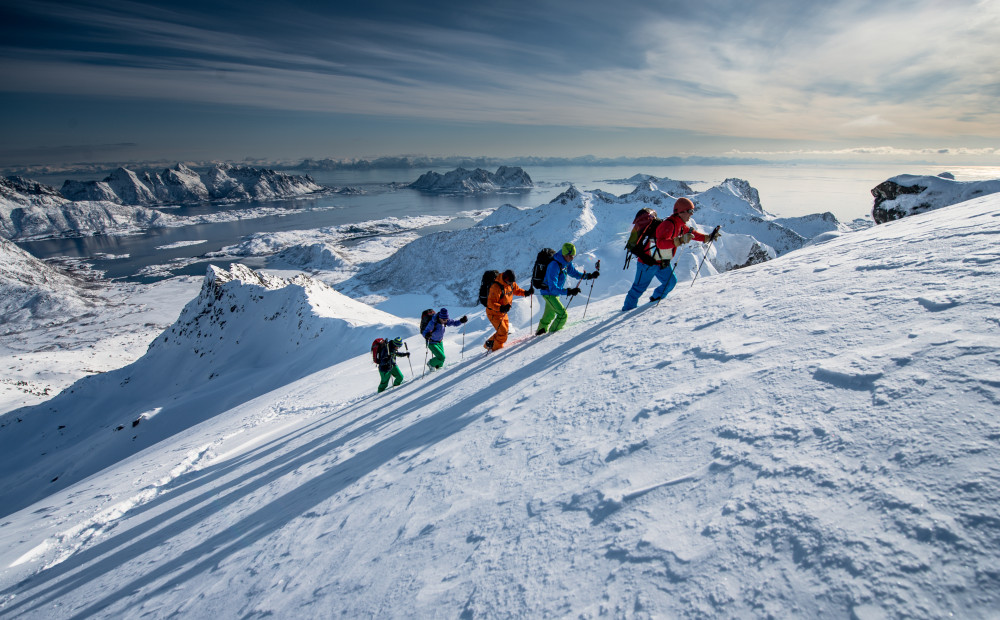 Ski with a view: Fantastic Lofoten. From Svinøya rorbuer.