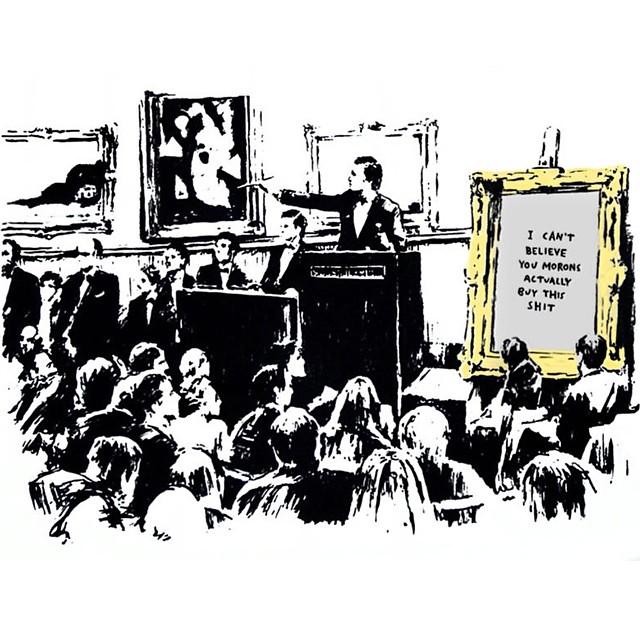 The artist Banksy is well known in the artscene. HIs style is grafitti on public walls, with society-critical themes.
Many of his works are now behind glass and steel, to protect against theft and damage. They are also sold on auction, and it is left the byer to move the work – if he can.
Banksy was born in 1973, apparently as Robert Cunningham. But thats speculations, because he has, since his works became known, held his identity hidden. On his home page (which now contains a statement against an exhibition of his works) he says:¨
– I am unable to comment on who may or may not be Banksy, but anyone described as being 'good at drawing' doesn't sound like Banksy to me.
Read more about Banksy and se more of his brilliant works here.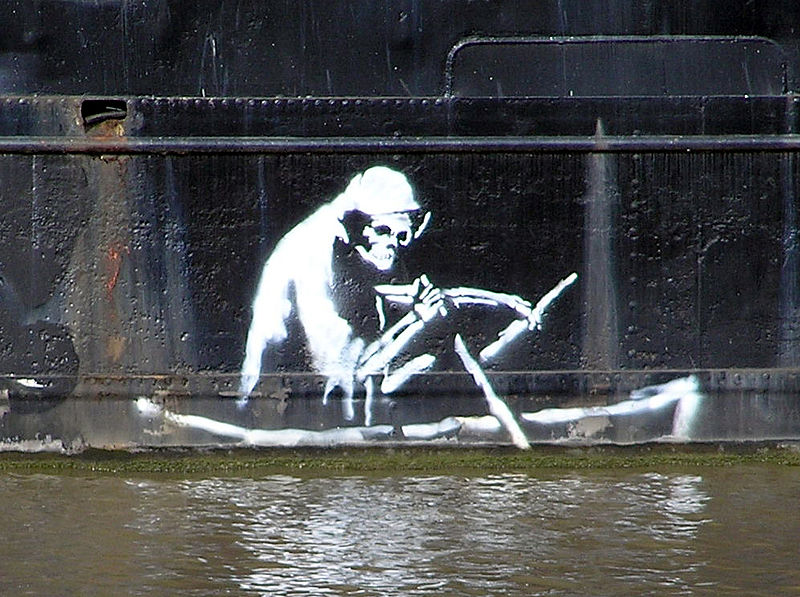 Kilde: Wikipedia